By Rachel Engel
HOUSTON – Following the tragic deaths of eight spectators at the Astroworld festival, an investigation into the incident raises questions about the emergency preparedness of the city and event planners.
At a press conference over the weekend, Houston Fire Department Chief Samuel Pena said that although the third-party contractor hired to meet the medical needs of the crowd was staffed to the event, it is not clear whether he was prepared for a situation of many casualties like this. occurred.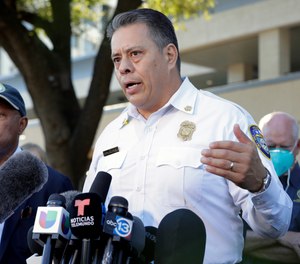 "They had medics there, they had medics, they had volunteers," Houston Fire Chief Samuel Pena said at a press conference. "For a non-event, that would have been enough. But when the event started to escalate, we had to come and increase their help. "
Pena declined to comment further on the third-party contractor's medical readiness.
"From our perspective, from the perspective of the Houston Fire Department, we had the right equipment," he said. "I can't speak to the equipment that the third-party medical component had. I can't talk about it at the moment.
Selena Xie, president of the Austin EMS Association, raised concerns about the pandemic-induced staff shortages that EMS is experiencing in an interview with KXAN.
"We're going to see a lot of this fallout because of this type of staff shortage; and we will see people using staff who are not highly qualified, "she said.
Houston officials reported fires and EMS units were stationed around the stadium and acted quickly to help, with 62 units responding, KXAn reported.