When I'm not traveling or cooped up in my home office, thankfully free from face-to-face human interaction for most of the day, and working in my favorite hoodies, I make an effort to participate. at networking events around Portland. . The Problem: Usually when I try to explain to someone at a non-industry specific event what I do, I'm greeted with a blank stare (oh, the woes of a post editor niche salesperson working remotely).
So in January of this year, I took a big leap. With the help of another Oregon-based credit union industry veteran (and CU Times contributor), Matt Purvis, I started a monthly event, "Happy Hour for PDX Credit Union People" , especially for those working in or with the credit union industry. We just held our third event, and I'm thrilled to say it's been worth it so far. The turnout was excellent, attracting people from all career levels and from various credit unions and service providers, and one attendee and I are even working to plan a similar event in Seattle. It also allowed me to see firsthand the sense of collaboration, as opposed to competition, between credit unions in the Pacific Northwest, and to discover a passion for organizing community events that I didn't know I had.
I also learned a few things about planning networking events through trial and error. Here's what I would recommend to anyone looking to start their own industry networking event:
To get started, prepare an email invitation that includes the following: a friendly introduction explaining the purpose of the event and what to expect; the date, time and location of the event, including details such as how to find the band on site and parking information; a request to RSVP on a specific date; and a suggestion for forwarding the invitation to others who might be interested. You might also consider using Eventbrite to manage your event invitations. I started using it to promote my third monthly event and I love it – it's totally free, lets you estimate attendance in advance, sends an automated reminder email to attendees, and gives your event a much more formal and professional appearance.
Choose a location wisely. You'll need to consider things like location and accessibility, size, atmosphere, cost, and dining options. Pick a place that's easy to find and centrally located (if you're in a big city, try to alternate places in popular neighborhoods or sides of town at each event) that's on the wide, quiet side ; offers a variety of affordable menu items and has plenty of parking. For my second event, I chose a large, upscale brewery in northwest Portland, but had complaints about lack of parking in the area, so I'm now taking that into account when looking of sites.
The biggest hurdle I encountered when planning my first events was finding a venue that offered a good-sized private space without requiring a rental fee or minimum food and drink. To work around this, I chose places with large bar spaces and arrived early to claim a few tables, or reserved a few tables in the dining room close together under my name. You could also try meeting with the venue's event manager and brokering a deal – some may waive or reduce the fee if they know 30 people will be showing up to order food and drink.
Promote the band on social media between events. I created a LinkedIn group for my event, but you can do the same on Facebook and use the online space to make event announcements, recruit new attendees, and ask members to comment on future choices. venue or event activities.
Bring an attendance sheet, blank name tags, and markers to the event, and designate a corner of a table as a registration area (I haven't yet, but it's on my list to the next time). As the event host, you'll want to meet all attendees and help facilitate conversations by giving introductions. And be sure to take photos – both posed and candid – when things start to heat up. You can include them on future invites and post them on social media to keep the group momentum going.
Don't be silent the next morning – send a thank you email to attendees expressing your appreciation for their efforts to get out and let them know when they can expect the next event to take place. Setting a recurring monthly date, such as the first Tuesday or last Thursday of each month, is a good idea so travelers can plan ahead. You'll also want to make sure the dates don't conflict with another industry event (I inadvertently scheduled an event on the same day as state credit union day, when executives from the credit union would travel to the capital to meet with lawmakers, and this slightly affected attendance).
Consider where you would like to hold the event in the future. You might want to bring in a guest speaker to speak for 10-15 minutes on a relevant topic (no one wants to sit down and listen to a long presentation, but a short speech can be a good way to kick things off or create a intermission event). Or, make it a mini-fair and invite a vendor to set up a booth. Charge them a fee for the exhibit opportunity, and you could have the cost of your next event covered. Hosting a raffle is another way to build excitement (and get people to stick around till the end). Ask a sponsoring credit union or vendor to purchase a prize, such as a tablet or smart speaker, and sell raffle tickets to guests upon arrival. Better yet, donate the proceeds to a local charity in true credit union spirit. You'll want the group to grow slowly and organically, but don't be afraid to dream big.
I encourage anyone reading this to create their own version of "Happy Hour for [insert city nickname here] Credit Union People" in their hometown, and I hope these tips will help you get started. And don't forget, I'm still a rookie, so if you have any advice for me, please send it to me.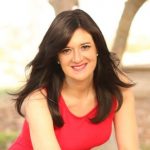 Natasha Chilingerian is the editor of CU Times. She can be reached at [email protected]